Do you have nightmares about waking up one day only to find your crown is left bare? The fear of hair falling out completely is a genuine concern and even more so given the rate of hair loss. Caucasians are found to have the highest rate of male pattern baldness among other races and that's a red flag for many of us.
With more than 50% of American men affected by male pattern baldness after the age of 50, every man has the right to worry about hair on his head. The US National Library of Medicine (NLM) has confirmed these statistics and hair shedding must be acknowledged as a pressing problem.
However, it's important to identify and acknowledge the stages of male pattern baldness to prevent it from happening.
Stage 1 & 2
Since this is the beginning of the balding process, your hairline will only show minimal signs of receding. Your forehead will gradually become wider and the hair density near the temples will begin to thin out.
By the time you hit Stage 2, the receding near the temples will have become prominent, leaving behind an M-shaped hairline.
Stage 3
Through the progression of time, the hair shedding will become more severe and rapid. (Make sure to get checked for thyroid conditions as well). At this stage, you may begin to see the skin at your temples more clearly under thinned hair.
Since your hair line has receded and hair density has lessened near the hairline, you'll also see some bald spots appearing. This is the time when people who are oblivious to their condition begin to take notice of the gravity of the issue.
Stage 4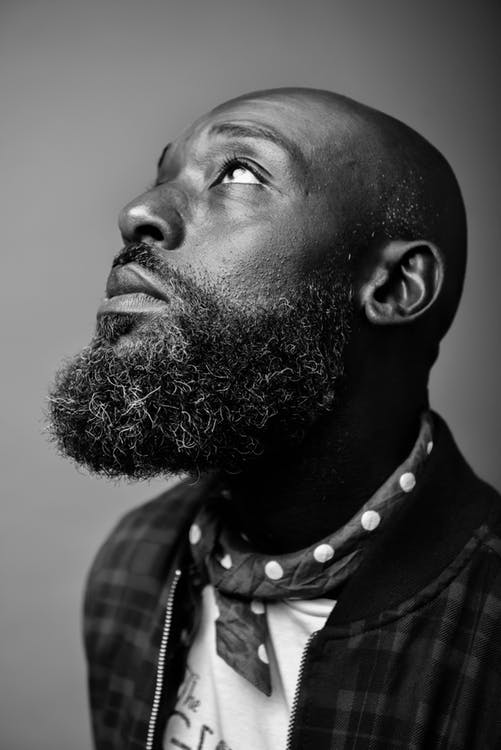 By this time, it'll become clear that yours is a case of male pattern baldness. Since the process of hair shedding has been going on for quite some time now, your crown will experience thinning in other areas as well.
For instance, you'll lose out fistfuls of hair from the back of your head at the vertex. However, the front is the region that attracts most attention since that's how you face the world and people see you.
Stage 5
Your hairline will transform into a horse-shoe shape and you'll begin to notice that your hair condition has become unmanageable. It'll also be a challenge to treat your condition now. It's also advised to get yourself checked for nutritional deficiencies that may be triggering this.
Stage 6
It'll have become apparent by now that you've lost a significant chunk of your hair and there's a wide bald patch at the center of your head. You may or may not have a few strands sparsely populating your bald region but they're barely visible.
Stage 7
This is the ultimate stage of male pattern baldness. You'll be able to identify a cul-de-sac pattern in the way the top of your head went bald. Usually, chances of recovery and treatment begin to slim several stages before this stage. It's better to take action before Stage 7 strikes, so that you can save the hair you're left with.
Regardless of how scary balding may seem, we have the perfect solution for it.
There's no need to undergo painful surgeries because our hair loss treatment in Wilmington can do the trick. We cater to men who're suffering from male pattern baldness and help them revive their hair look and confidence with a fuller scalp. Contact us now to book an appointment.