Let's face it, nobody wants to go bald. But it's a dilemma 40% of Men will start to experience by age 35.
Right now, there is no permanent solution for hair loss. However, now we have a long term solution that gives the patient the illusion of more hair. Delaware Scalp Micropigmentation is a one-of-its-kind hair loss treatment solution that is guaranteed to show results. It has shown positive results for both men, and women that were suffering from extensive hair loss.
As we get older, the more likely we are to experience male pattern hair loss. The first signs of Male Pattern Baldness are a receding hairline, and thinning hair around the crown of the head. Men of all ages have found Scalp Micropigmentation as their comprehensive solution for hair loss. Scalp Micropigmentation replaces the lost density, resulting in the appearance of an even, full head of hair. With this specialized approach, we treat the front hairline, and let it blend into density with a natural look. The DE-SMP procedure may take 2 to 3 sessions to achieve the patient's desired look. However, it is very simple, and fast procedure; that is proven to boost your confidence.
DE-SMP Can help you if you're experiencing the following:
Before and After
Male Pattern Baldness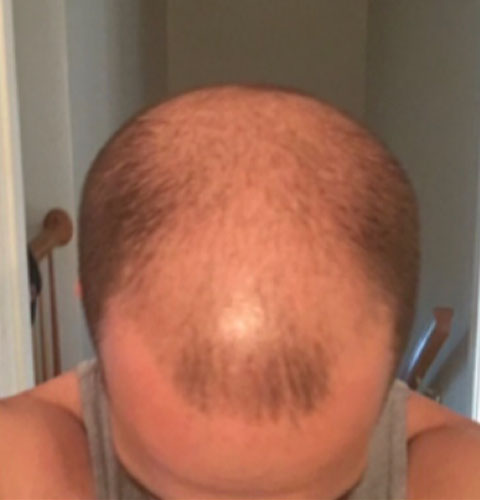 Before and After
Receding Hairline
Before and After
Back of the Head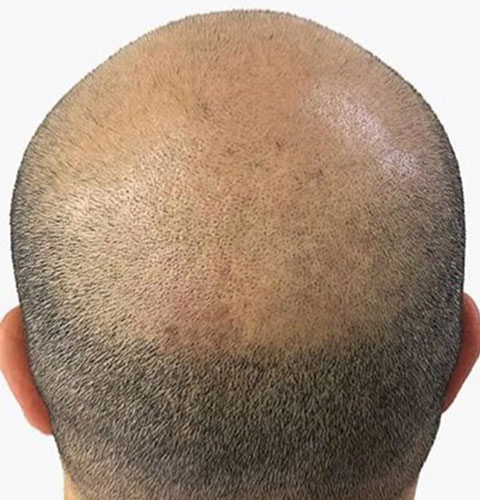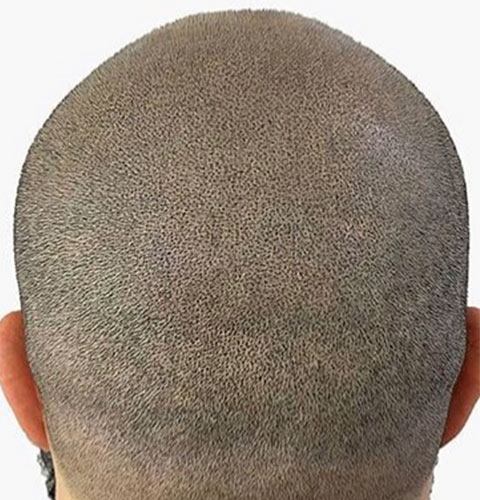 Before and After
Thinning Hair