Home
We'll help you beat hair loss. ​
Delaware SMP offers the best scalp micropigmentation services in Delaware, Philly, and New Jersey for men and women struggling with hair loss.
Similar to a cosmetic tattoo, Master SMP Artist "Joey Dots" uses organic pigment to replicate hair follicles over a series of sessions. He can recreate hairlines, camouflage scars, and add density to thinning scalps, giving the illusion of thicker, fuller hair.
We've completed over 1,000 Sessions of SMP to help patients regain their confidence – you could be next.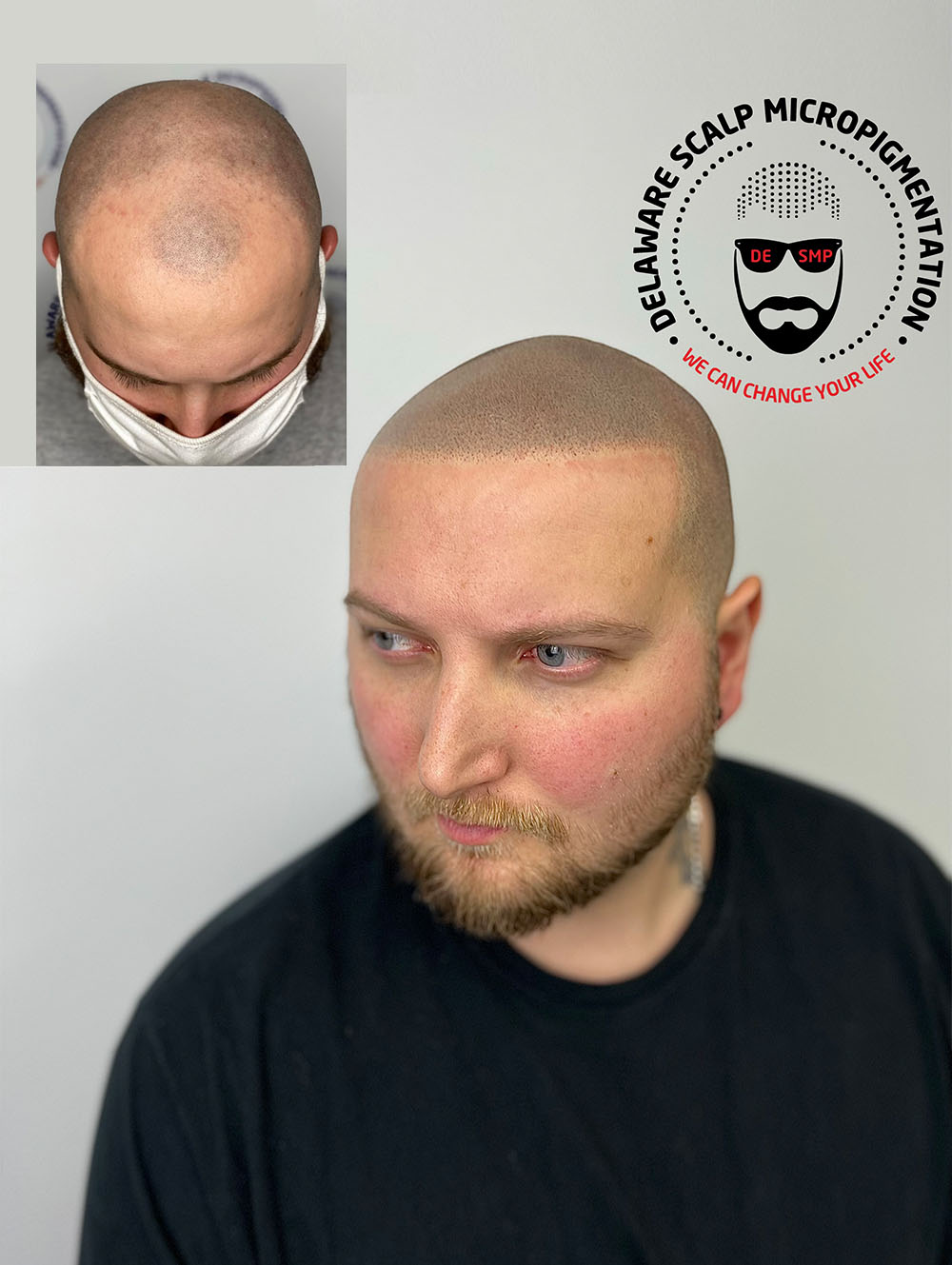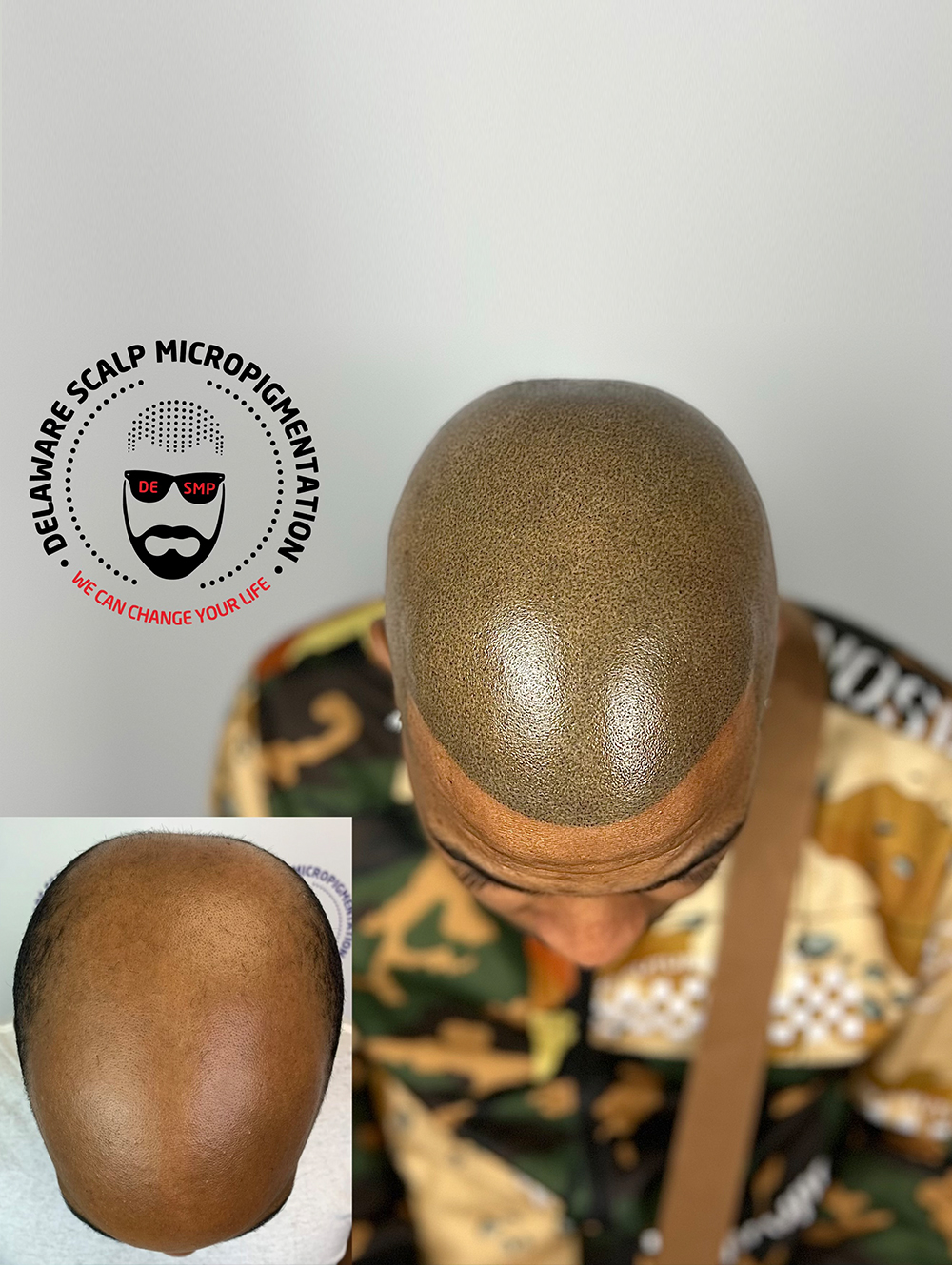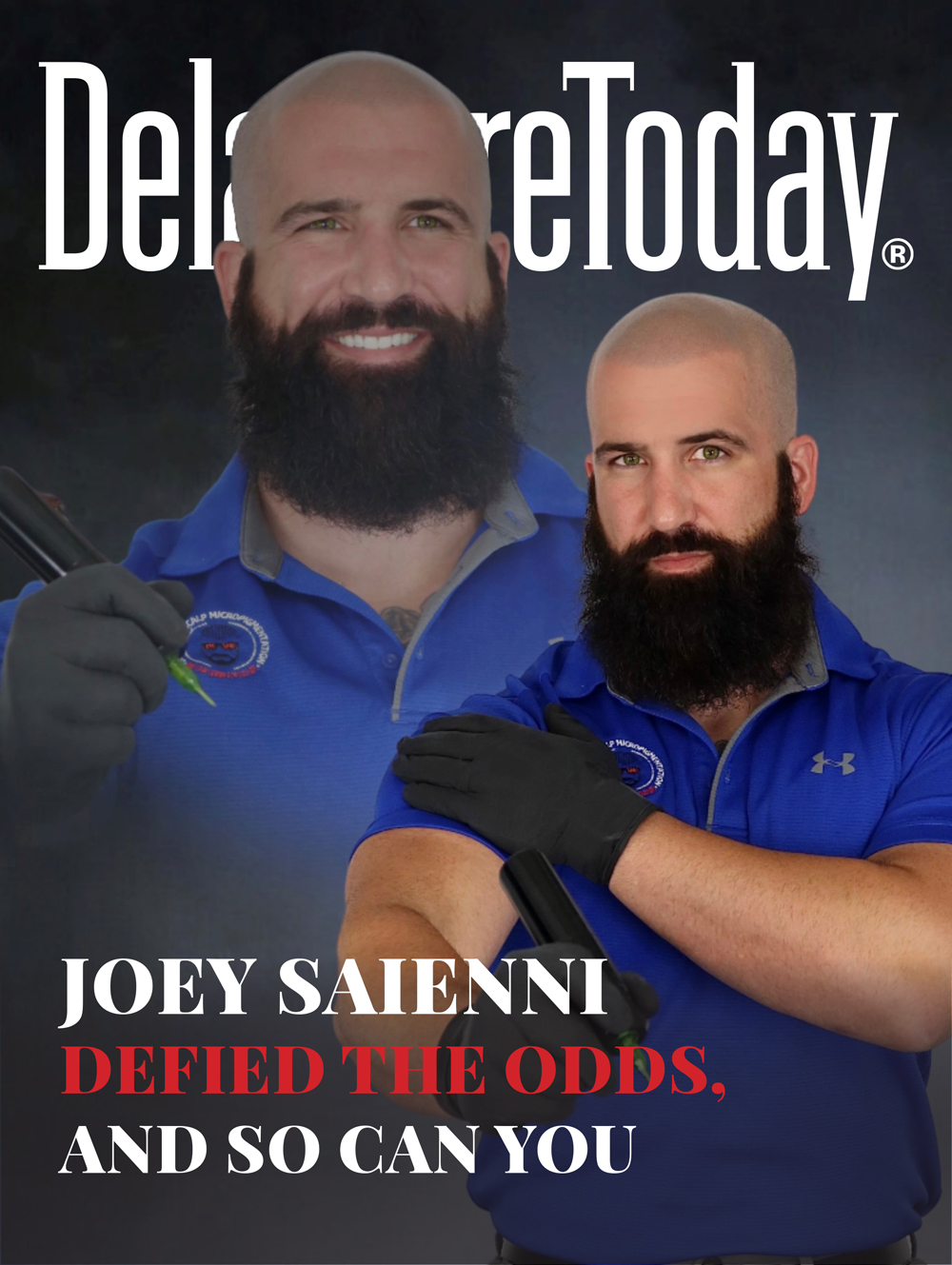 What can we help you with?
Whether you want a brand-new hairline or the perfect brows, we're here to restore your confidence.
Scalp micropigmentation recreates your natural hair follicles by making tiny deposits of pigment ink in the scalp over a number of sessions. Our artists will customize your treatment to ensure you get the best, most enduring results.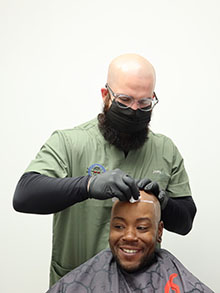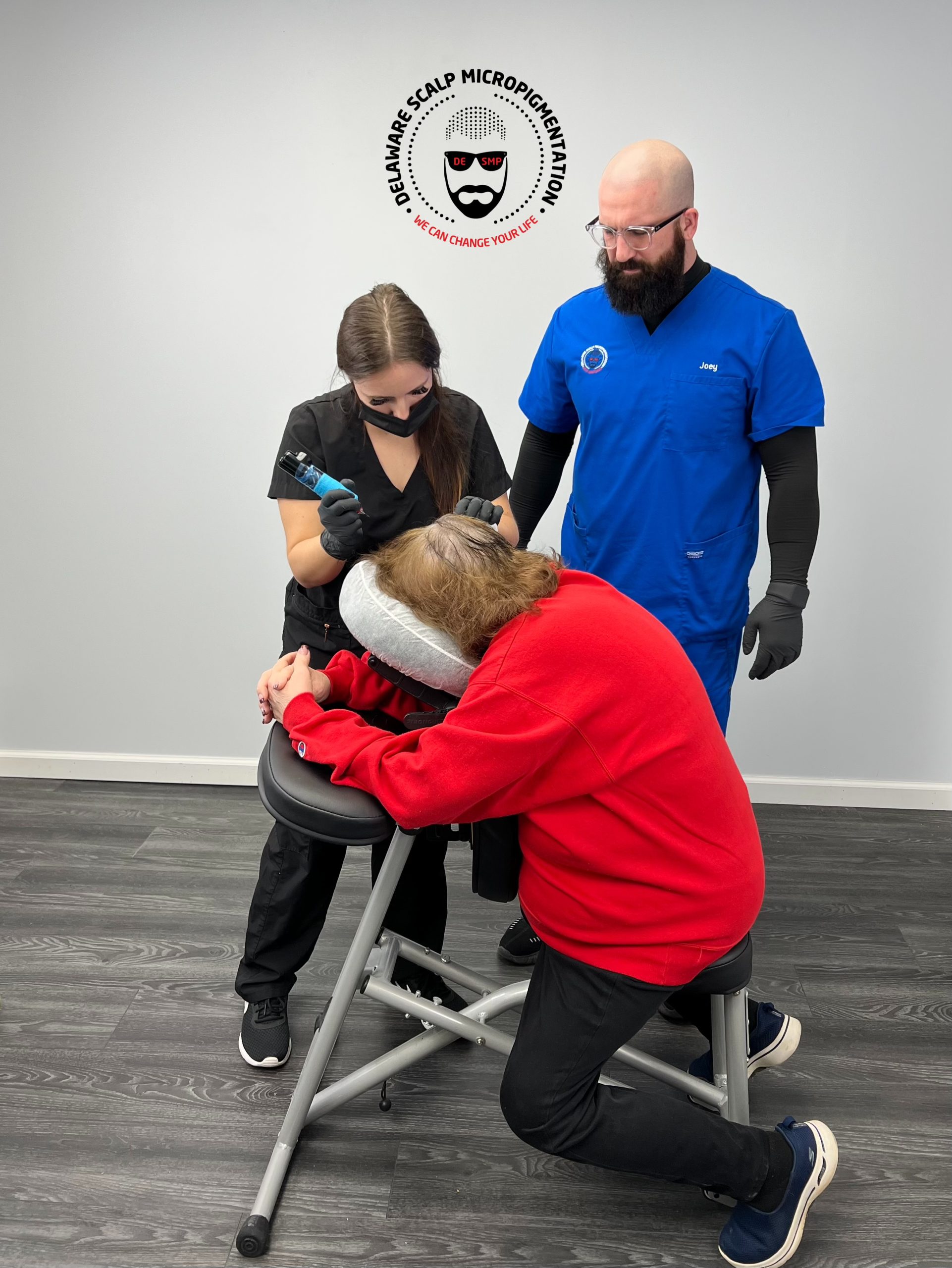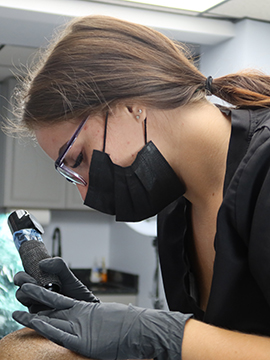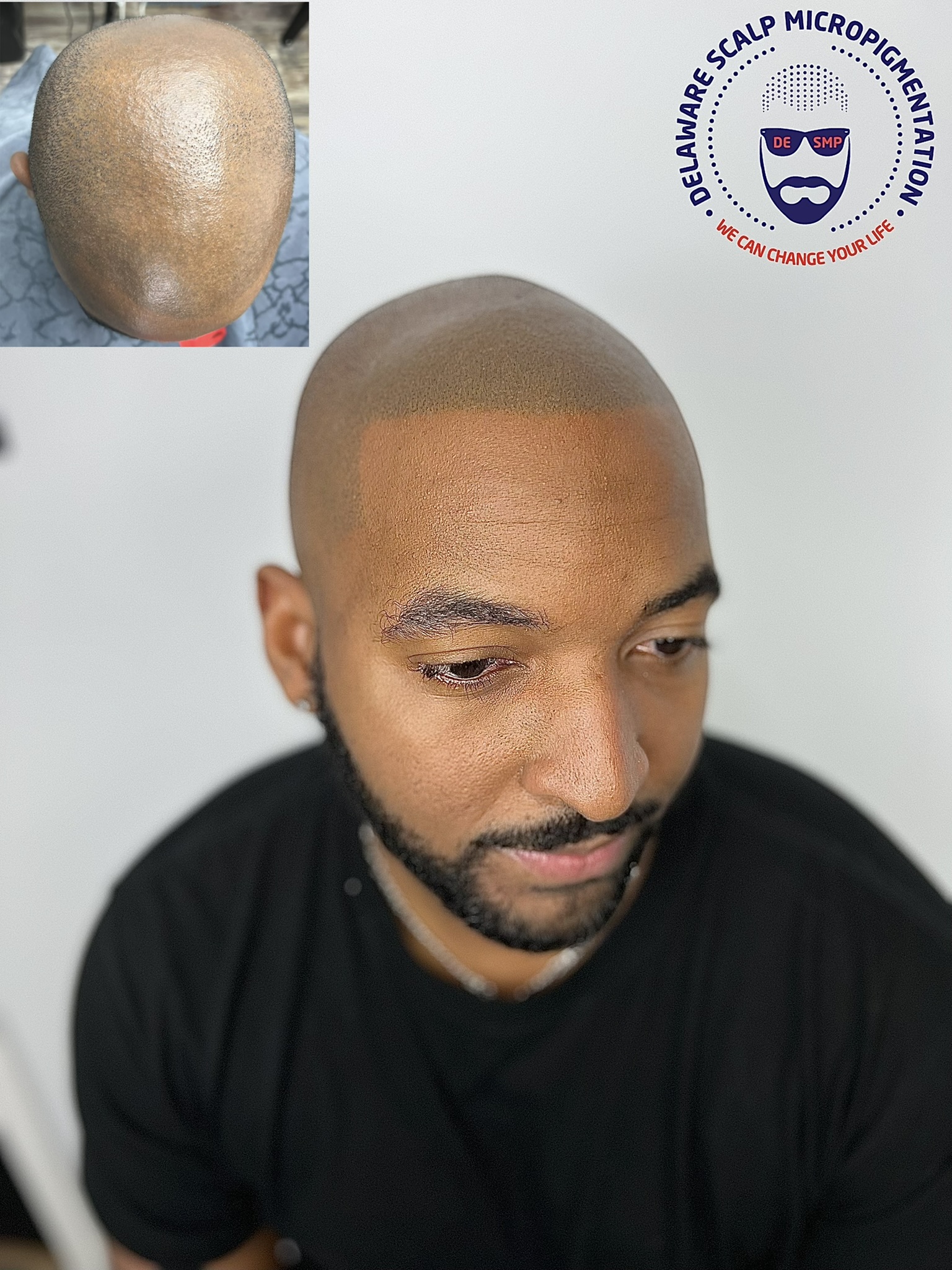 We've treated over 400 patients with a variety of skin tones and hair loss situations. Take a look through our gallery to see the amazing transformations – and how we can help you with yours.
Why Delaware Scalp Micropigmentation?
We're not just here to give you a hairline – we're committed to results that change lives. We believe in taking our time, being consistent, and doing it right, so you walk out with a look that's going to last. And with over 400 satisfied customers, or success speaks for itself.
We know that choosing SMP is a big step. So when you take it with DESMP, we're going to make sure it's worth it.
I had a great experience at Delaware SMP from start to finish. Joe took his time to explain everything and make me feel comfortable. I am very pleased with the results. Thank you!
Taking the class for SMP was one of the best things I have done! The one-on-one training was great and I got to work on multiple people for practice!! I was provided more than enough information throughout the training. Would highly recommend for anyone wanting to learn this amazing procedure! Joey is a great teacher!
I just recently had some work done through Delaware SMP. Not painful at all! I didn't need much done to my scalp, and explained to Joey that I only wanted to focus on my bald spot. Then, he gave me a great price, and flawless treatment. He was very accommodating with my schedule, and answered all of my questions. I am happy with the result, and I highly recommend Delaware SMP to anyone struggling with thinning hair
Ready to change your life?
Start your transformation today by booking a free consultation.