For most men, the sight of thinning hair is a serious cause for concern. Over 40 percent of men have to deal with this by the time they turn 35. This may also be a cause of increased levels of anxiety and depression.
While baldness may not be your choice, you can continue looking great. (Think: Jason Statham, The Rock, Vin Diesel)
With the help of experts at Delaware Scalp Micropigmentation, we've listed five tips that can help you look great and regain your confidence.
1. Darker colors are your friends!
Dark colors add a contrast that make you stand out. Lighter colors are going to make you look bland. Black is a safe option that's really flattering for most body types and face shapes. If you want to really stand out, choose olive and maroon tones instead.
2. A turtleneck
A turtleneck sweater doesn't suit everyone—but it does work really well with a shaved head. Pair it with a sleek blazer and dark-washed jeans to create a fantastic ensemble.
3. Grow a badass beard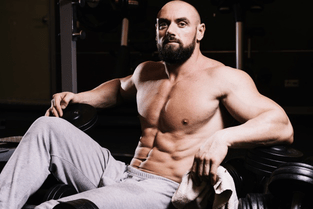 Male pattern baldness is associated largely with the hair on your head. Most men are still able to grow facial hair despite thinning hair on the head. A bald head with a beard can really make your features pop, and it exudes confidence.
Recently, filmmaker and food enthusiast Andrew Rea—more commonly known as Binging with Babish—said that his thinning hair was a source of insecurity for a long time. But after shaving his hair off completely, he says he's doing better than ever!
4. Own it!
And embrace it. It may be difficult to come to terms with it at first. Try to look for inspiration in men who've gone through the same and are confident in their skin. Explore their styles and see what works for you. Don't try to hide your baldness. Ditch that cap and own your new style!
5. Take care of your scalp
Just because you don't have hair doesn't mean you should stop caring for your scalp. Wash and moisturize your head frequently to prevent a buildup of oils and even dandruff. If you've gotten, or are thinking about getting scalp micropigmentation done, then you'll need to put additional thought into its care.
Delaware Scalp Micropigmentation offers non-surgical hair loss treatment for men. Based in Delaware, the SMP experts use high-quality tools and natural pigments to help individuals regain their confidence.
To get a free first consultation, visit our scalp micropigmentation clinic today!
To learn more about our services, call 302-292-0380.