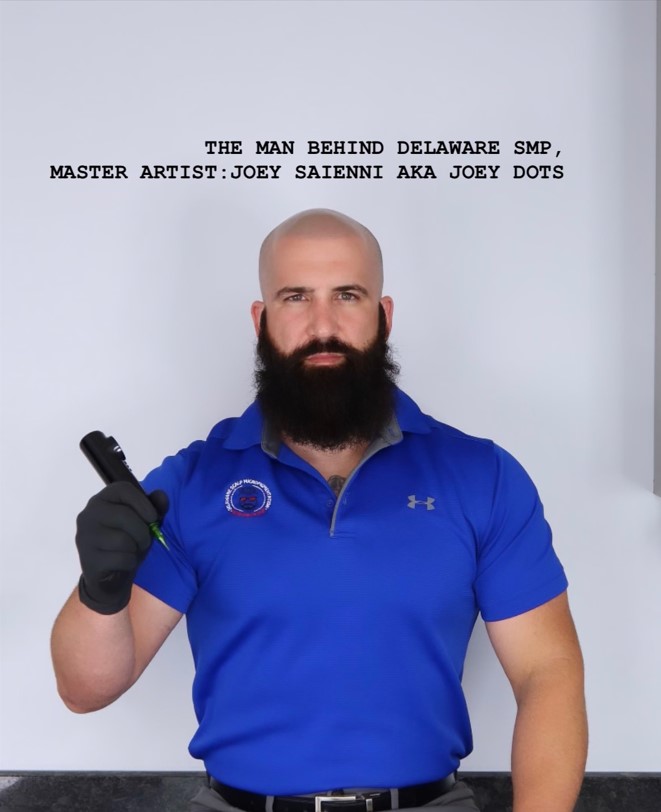 When Joey Saienni (pronounced sigh-annie) first opened his company, Delaware Scalp Micropigmentation, it represented more than just a business venture. It was a milestone; the culmination of a life spent determined to improve his situation. It was the product of sleepless nights and a refusal to settle for anything less than he felt he deserved. Now, after quickly rising to the top of his field, Saienni is a shining example for others who feel unsatisfied with their place in the world.
Saienni faced adversity ever since his birth. His mother was sixteen-years-old, suicidal, and hardly equipped for a son. His biological father was a drug addict who fatally overdosed on heroin when Joey was in his twenties. To top it off, his family was very poor. He was raised in a Delaware trailer park, surviving on welfare and food stamps. "I hated it," he recalls.
Rather than just accept his circumstances, Saienni pushed himself to rise above them. He became one of the first in his family to graduate high school. He then spent time in the military before leaving to pursue a college degree — a move his Chief assured him would lead to failure.
It was nothing new; Joey was used to being doubted because of his background. If anything, it motivated him when things were tough. "If I just quit, I'm going to be stuck in this situation," he remembers thinking, before offering up some wisdom. "If you do what is easy, your life will be hard. But if you do what is hard, your life will be easy."
Staying true to that mantra, Saienni followed up his undergrad with a Master's Degree and a corporate job at JP Morgan Chase. The consistent money and full benefits felt lightyears away from his trailer park beginnings, but there was a snag: he was passionate about a different line of work.
"I started losing my hair when I was 18 years old," Saienni explains. While researching his options, he discovered Scalp Micropigmentation (SMP), a hair loss treatment in which pigments are injected into the scalp to mimic the appearance of hair follicles. Sensing an opening in the market (the nearest SMP provider was 2.5 hours away in Washington, D.C.), he decided to become an SMP artist himself. After the required training, his business grew quickly. Before long, Saienni had a choice to make: the stability of corporate America, or a risky career that he was truly passionate about?
Like he had done his whole life, he bet on himself.
The risk has paid off for Saienni, also known as "Joey Dots" — a nickname (@joey_dots_) that refers to the pigments used in the SMP treatment. Since stepping away from JP Morgan Chase, he's become widely regarded as the best SMP artist in the tri-state area. It took years of self-discipline and persistence, but he's created the life he always wanted. Now he's hoping to inspire others to do the same.
"Be comfortable with being uncomfortable," he said. "You're going to have to do things that you don't want to do. But ultimately they will pay off."
Delaware SMP is located in Wilmington Delaware, off Milltown Road, and offers Free Consultations for Hairline Restoration, Scar Camouflage, Density on Thinning Scalps, and Microblading. Call 302-292-0380 for an appointment. You can follow Saienni on Instagram @Delaware_SMP and @Joey_Dots_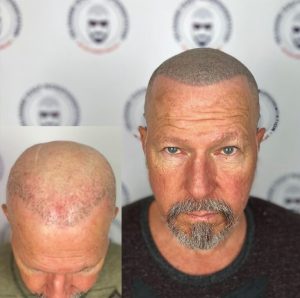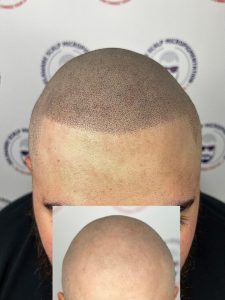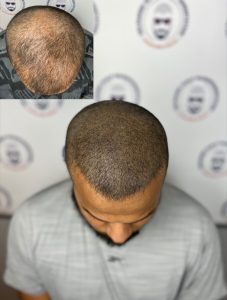 *What's this? This content is made possible by our sponsor and does not necessarily reflect the attitude, views, or opinions of the Delaware Today editorial staff.