Having hair that's thick and voluminous is the ultimate hair goal for most of us. After all, there's just something glamorous about rocking a long, luscious mane. But when dealing with finer hair, you might feel that this look isn't achievable.
The good news is that with the right styling and hair hacks, you can make your hair look a lot fuller. Below, you'll find six hacks and tips to give your hair the instant boost it needs.
Thin hair hack #1: Use a thickening shampoo
Using a thickening shampoo is one of the easiest ways to add body and bounce to limp hair. This means no more choosing your shampoo solely based on how it smells; look for shampoos that feature descriptors like "thickening," "volumizing," or "for lightweight hair" on the label.
Frequent cleaning helps get rid of excess oils in your hair and helps promote healthy hair growth. This is particularly important for fine hair as excess oils can weigh them down much more easily.
Thin hair hack #2: Don't skip the conditioner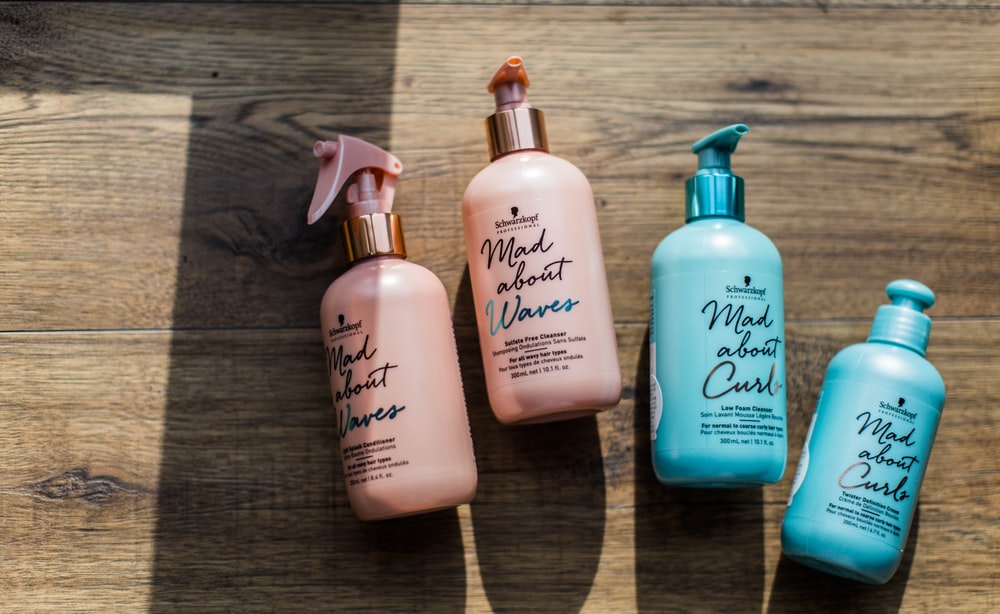 Conditioning your hair is a non-negotiable part of any healthy hair care routine—but if you feel the creamy formula is weighing down your strands, condition your hair before you shampoo. Reversing the order will help you achieve the ideal texture for your hair without compromising on nourishing hair ends.
Thin hair hack #3: Use mousse
Whether you're air-drying your hair or blowing it out, applying mousse can help at the root can help you give some extra lift. Mousse often gets a bad rap for being sticky or crunchy, but if used correctly, it can add volume to otherwise limp hair.
For thin hair, take an egg-sized amount in your hand and apply to damp hair. Spread evenly in your hair by working from roots to ends.
Thin hair hack #4: Sleep in an updo
The quickest way to flatten a fresh blowout is to sleep with your hair open. To get the most out of your blowout, twist and tie your hair up before going to bed. This will help maintain the volume and minimize the chances of any annoying creases on your hair.
Start by dividing your hair into separate sections—four to six sections should be enough depending on your hair length and volume. Brush each section separately to ensure it stays smooth and frizz-free. Twist each section and keep it in place for the night with a few bobby pins. Open up the next morning and enjoy excellent bounce without having to worry about restyling your hair with more heat.
Thin hair hack #5: Fill in your roots
Root powders can instantly camouflage any grey hairs and also give you the appearance of thicker hair. The process usually takes under a minute and is an excellent temporary solution for volumizing and adding body to your hair.
Take a small makeup brush to fill in areas where your scalp may show a bit more than usual and cover them up quickly. Be sure to find a tinted powder that matches your hair color closely so it can blend in seamlessly with your hair.
Thin hair hack #6: Bring out the tools
Updos can be particularly challenging for hair with less volume, but with a few tools and tricks, you can overcome this problem too.
For ponytails
If you like the look of a pulled back ponytail, but don't want to emphasize the lack of volume, consider a double ponytail. Start by slightly teasing hair at the top of your head to give it more volume. Then take all your hair and tie it up in a high pony. Split the tail into two halves and add a small claw clip to the bottom half. Conceal the clip with your top half and voila—an instant voluminous ponytail!
For buns
Start by backcombing the hair on the crown and then tie your hair into a ponytail. Then take a puffy hair tie (or DIY your own with an old sock) and wrap it around your ponytail. Twist the tail end and wrap it around the hair tie to conceal it and give the illusion of a thicker bun.
For braids
From the traditional French version to the more contemporary fishtail style, a well-made braid looks undeniably stunning. To achieve the look of a thick braid, gently tug at the sides of each strand to give it more volume. For even more volume, we suggest opting for a casual, messy braid.
Looking for something more permanent?
While these hacks are great for an instant volume boost, they only offer limited solutions. If you're looking for something more permanent, then we suggest scalp micropigmentation (SMP) for women.
SMP treatment essentially uses natural dyes to create micro-dots that mimic the look of natural hair follicles. It's similar to using tinted root powders to give the appearance of thicker hair—but lasts at least several years before you need a touchup.
Many people are opting for the procedure because it's simple, effective, and yields quick results. If you're thinking of getting SMP, Delaware Scalp Micropigmentation offers non-surgical hair loss treatment for women and men. Based in Delaware, we're experts at using high-quality tools and natural pigments to help our clients achieve their desired look.
To learn more about our hair loss treatment services, call 302-292-0380, or visit our website.